The non-profit Phoenix Zoo is always on the lookout for passionate individuals who are dedicated to the Zoo's mission:
To inspire and motivate people to care for the natural world. The Zoo is also committed to attracting, developing and retaining
highly qualified employees.
As a cultural destination and conservation organization, we offer a variety of career opportunities including positions in
animal management, conservation, donor relations, education, facilities, horticulture, guest services, information technology, marketing, accounting, security and more.
The Arizona Center for Nature Conservation/Phoenix Zoo is committed to advancing diversity, equity, and inclusion within our organization and as leaders in our community by valuing the contributions of staff from diverse backgrounds and experiences, celebrating the diversity of our guests, promoting equity in our organizational policies, processes, and programs, and ensuring that we provide experiences that are accessible and welcoming.
Marissa, Senior Keeper - Birds
"I love working at the Phoenix Zoo, because I can pursue my passion for avian conservation. I am very fortunate to have the opportunity to work with a broad diversity of birds, not only here, but on a global level as well. I am most excited about the field projects I'm working on to help save wild hornbills and flying foxes in Malaysia. Through my work, I feel like I am making a positive impact on the people who visit our Zoo as well the animals in our world. The Phoenix Zoo fosters a supportive work community that allows us to cultivate our interests. This is what makes me proud to be part of the Phoenix Zoo family."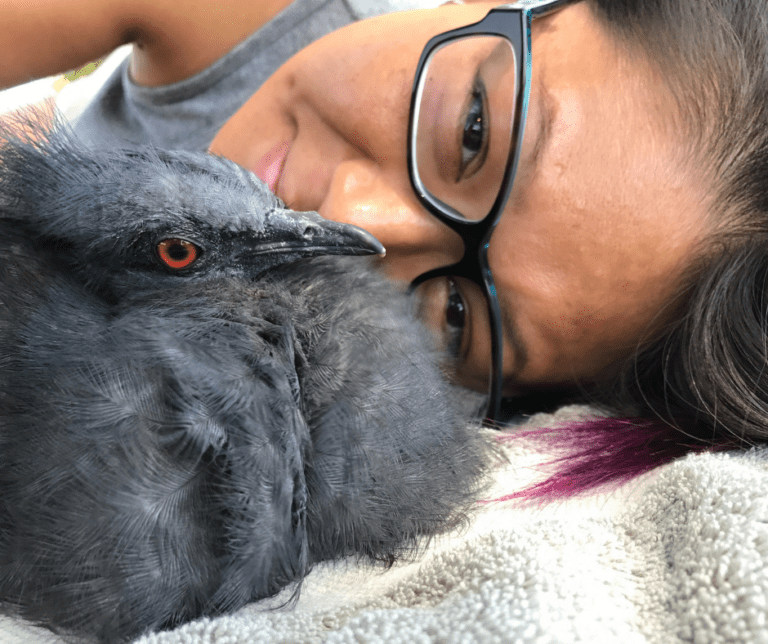 Tysen, Keeper II - Primates
"Back in 2016, I started volunteering at the Phoenix Zoo, which turned into a job in the Education Department a year later. That is when I started the dream that I have dreamt since I was a little kid. Three years later, I was unfortunately furloughed due to COVID-19, then brought back in Guest and Member Services where two weeks later I started my primate keeper position that was only meant to be temporary. Three months later I became a full-time regular primate keeper and have been there since. From volunteering to working, I have had the opportunity to hold five different positions, due to promotions and transfers to different departments. I have enjoyed and am lucky to have had each of those positions at a place I grew up visiting."
Ruth, Guest and Member Services Senior Ambassador
"As ambassadors in the Guest and Member Services department at the Phoenix Zoo, we get to work alongside a very diverse, interesting, knowledgeable, and fun group of people while meeting visitors from all over the world.
In our role, we help visitors make memories, whether they've come for a simple family trip to the Zoo or someone is celebrating a wedding, Quinceanera, memorial service, bat mitzvah, birthday party, or company party. Making someone's day feel special, helping someone better understand our role or their own role in conservation, and helping people have fun while learning about exotic animals are all part of working at the Phoenix Zoo. Getting to see animals every day is pretty great, too!"