The Phoenix Zoo has partnered with KultureCity to improve our ability to assist and accommodate guests with sensory processing needs. Our objective is to provide an inclusive and seamless experience for ALL guests regardless of age and ability including those with sensory processing needs.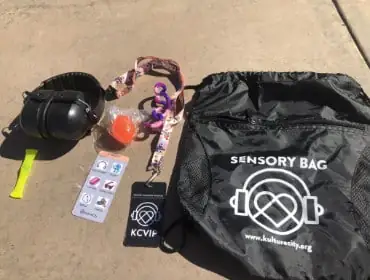 sensory bags and weighted lap pads
Sensory bags containing fidget tools, noise-canceling headphones and other resources, are available for checkout at Reception and the Safari Cruiser Station. During March, bags will also be available at the Adventure Center.
Weighted lap pads are also available upon request at the Safari Cruiser Station.
"Quiet Zones" are areas that typically have less activity and spaces to sit and regroup after becoming overstimulated at the following locations:
Arizona Trail between coyote and condor exhibits
The Rose Garden near greater flamingo
Emily's Butterfly Garden on the Children's Trail
Tropical Flights Trail
Between the Forest of Uco and the Thunderbirds Charities Equine Facility
We have identified areas that are noisy and where guests tend to linger as "Headphone Zones." These areas include:
Arizona Trail Aviary (near Stingray Bay)
Isle of the Tiger
Orangutan Bilik
Petting Zoo in the Big Red Barn
Small Wonders/Reptile Nursery on the Children's Trail
Python exhibit on the Children's Trail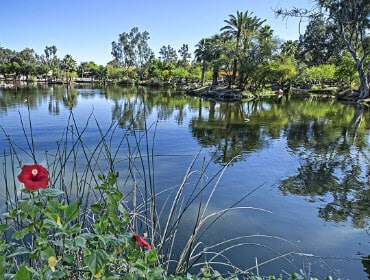 The most powerful aspect of the Sensory Inclusive Zoo Initiative is the continued staff training. Our staff participate in training sessions designed to raise their awareness of sensory processing disorders, inform them about the services provided through the Sensory Inclusive Zoo Initiative and discuss strategies that they can implement in their daily work to help the Phoenix Zoo reach its goal to be "Sensory Inclusive."
The Phoenix Zoo is one of the largest non-profit zoos in the U.S., caring for over 3,000 animals, with nearly 400 species represented, including many threatened/endangered species.