create wild memories together
Embark on a shared journey of discovery as you encounter fascinating animal species and the natural world. Check out our opportunities for kids and families to discover, connect and learn together.
Family Nature Walks:
Meet other nature-loving families as we take a leisurely stroll observing nature and learning fun facts about specific zoo trails. During each tour, the guide will feature the unique horticulture, look for wildlife, and stop at zoo exhibits. This tour is great for out-of-town families wanting to know more about Arizona and the Phoenix Zoo or for in-town families that are looking to explore nature and the Zoo further with the assistance of a guide. This is an interactive tour! With assistance from the guide, guests are encouraged to touch, smell, and examine nature (even using a Zoo microscope!) while walking the path.
Walks last approximately 60 minutes each and are great for any age level. This is a walking tour, therefore, wearing comfortable shoes and bringing water with them is highly suggested. All paths are wheelchair and stroller accessible. Service animals are permitted. Scooter Pals may not be used on this tour. Binoculars and cameras are fun tools to have on this tour but not required or necessary. Walking tours do not include any behind-the-scenes viewing or interactions.
Each walk will begin at the Adventure Center near the front of the Arizona Trail. We recommend arriving 5-10 minutes early. Due to the nature of the program, joining the tour after it begins may not be possible. Each tour may be led by a different guide each time who will share slightly different knowledge. 
Cost:$5 per person (Zoo admission not included)
Dates: October 6 &7, November 3 & 4, December 1 & 2
Time: 10 a.m. – 11 a.m.
All Ages Bird Walks:
Have you noticed the birds in your backyard and wondered what was visiting your neighborhood? The Phoenix Zoo is home to a wide variety of bird life and a comfortable location to observe them. Enjoy a nice, leisurely walk around Zoo grounds for native and migratory birds with Zoo staff. Perfect for bird watchers and bird noticers of all ages and levels. Bring your binoculars!
Cost: $8 per member | $10 per nonmember (Zoo admission not included)
When: October 14 & December 9 from 10 – 11 a.m. 
Conservation Science Night: 
SAVE THE DATE! February 23, 2024 | 6 – 8 p.m.
Celebrate the Phoenix Zoo's conservation efforts at Conservation Science Night at the Phoenix Zoo. Meet real conservation scientists and learn about the work we do to help save species in Arizona and around the world.
This event is geared toward families with school age children, but there is something for everyone! Explore a variety of activity booths to try your hand at conservation science activities, including:
Tackle engineering challenges to help save endangered species
See if you have what it takes to graduate ferret bootcamp
Find out what you can do to help conservation
Registration coming soon!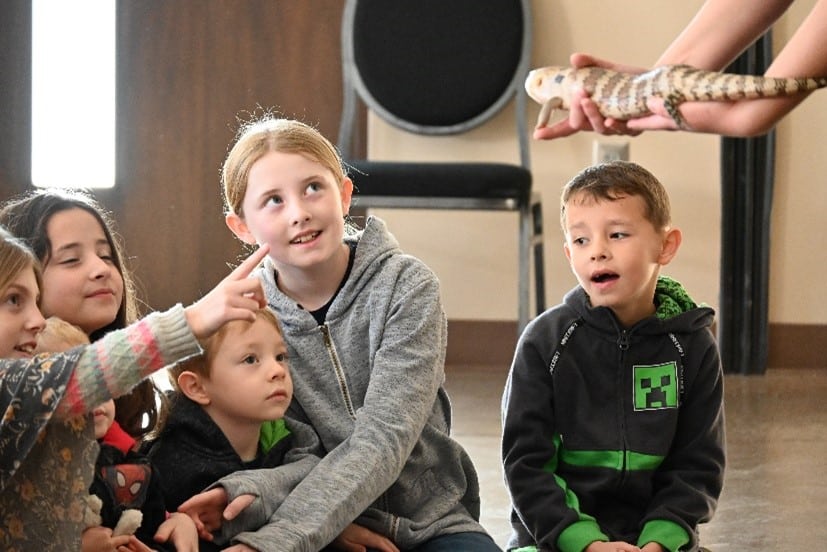 Homeschool Days: 
SAVE THE DATES! November 15, 2023 and February 7, 2024
Join the Phoenix Zoo at Homeschool Days for a morning dedicated to homeschool families and groups. The morning will be filled with STEM based learning stations, animal interactions and exploring science-based careers. Stations will feature camera trapping, behavioral enrichment, information on palm oil consumption, bird watching and so much more!
Participants will have full access to zoo pathways for the entire day to visit zoo exhibits.
Perfect for Homeschool groups and families with learners 5-17 years old, though all ages are welcome.
Cost: $10 members | $18 non-members 
Registration: Members | Nonmembers