making the most of your visit
The Phoenix Zoo's staff and animals are excited about your visit and want to keep you safe. By reading and following the tips below — a fun experience will be had by all!
We value the health and safety of our community, members, guests and staff. Therefore, we developed our reopening plans with recommendations by health organizations as well as local and federal authorities in mind. Face coverings are optional while visiting the Zoo. Please follow CDC guidelines in accordance with your personal health and vaccination status. Learn more about our safety precautions here.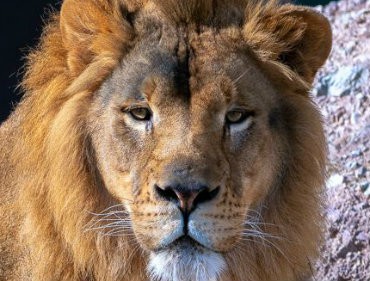 Do not yell at or tease the animals, tap on or hit their exhibits or throw any objects.
Respect all fences and boundaries. They are there for your safety and the safety of the animals.
Our squirrel monkeys and orangutans are great climbers, but we ask that you do not follow their example! Do not climb or crawl on fences and boundaries.
Food prepared for you by Zoo concessions or brought into the Zoo is yours to enjoy, but do not share with any of the animals, including free-roaming birds, squirrels, etc.
We take the safety of our guests and animals very seriously. If you see suspicious or unsafe behavior, please immediately report it to a member of Zoo staff.
There are many factors that affect the Zoo environment, including weather and animal health. Consider checking our social media channels or website prior to your visit to check for any changes in the daily schedule or exhibit closures.
Remember, you'll be spending the day outside! We advise that guests bring plenty of sunscreen, cold water and a hat or umbrella. Water fountains are available throughout the Zoo and water is also available for purchase at any Zoo concessions stand.
Consider bringing swimsuits or water-safe clothing for your small child, so they can enjoy splashing around in Yakulla Caverns or Leapin' Lagoon! 
Most importantly, have fun. Incredible experiences await you at the Phoenix Zoo!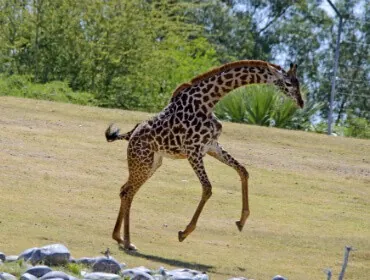 FREQUENTLY ASKED QUESTIONS
The Phoenix Zoo is one of the largest non-profit zoos in the U.S., caring for over 3,000 animals, with nearly 400 species represented, including many threatened/endangered species.