Transform your passion into action
Through our innovative programs, workshops and volunteer opportunities, we aim to inspire the next generation of conservationists and change-makers. Join us on a transformative journey where knowledge meets action, and where teens can become true ambassadors for wildlife and environmental stewardship. Unleash your potential and be part of a vibrant community of like-minded young learners at the Phoenix Zoo!
Trailblazers Youth Advisory Council:
Attention teens grades 9-12! If you are passionate about animal stewardship and conservation and want to play an active role in shaping the Phoenix Zoo's youth programming while developing your skills as a leader, consider applying for the Trailblazers Youth Advisory Council. 
Teen Career Conference: 
SAVE THE DATE! February 10, 2024 | 9 a.m. – 4 p.m.
The Phoenix Zoo is excited to host its Teen Career Conference in-person once again! This event is geared towards teens, grades 9-12, who are interested in exploring many different careers in the world of animal science. Teens will experience what it is like to attend a professional, academic conference and engage in a variety of activities, including:
Hearing from specially selected speaker panels comprised of a range of experts in animal sciences and conservation to learn about conservation efforts in the southwest. Speakers will offer insights into their career paths and advice on breaking into their respective fields.
Networking with representatives from the Phoenix Zoo and other scientific and educational institutions from around the Valley to learn about their programs and opportunities for teens.
Attending professional skill-building workshops such as resume and cover letter building, interviewing skills, and navigating higher educational opportunities to help develop professional knowledge and personal growth.
Registration coming soon!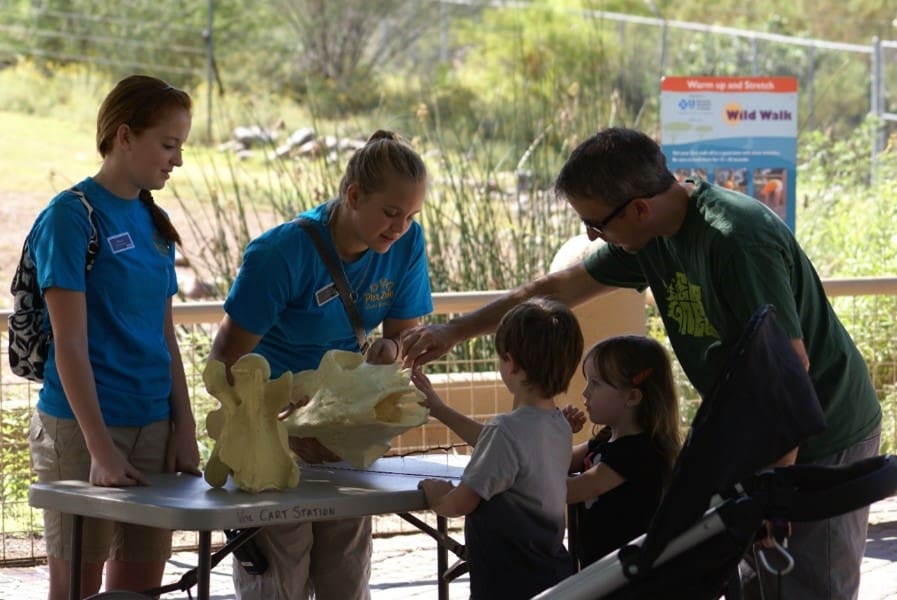 ZooTeens Volunteering: 
You heard it right, we are bringing back our teen volunteering program! Applications to become a ZooTeen volunteer will open on March 1, 2024. Stay tuned for more information!