We are dedicated to empowering learners of all ages to connect with animals and our natural world through innovative educational programs and outreach initiatives. Whether you're a student, parent, teacher or simply an avid nature enthusiast, our diverse range of educational opportunities and immersive experiences will leave you inspired and eager to be a part of our collective efforts towards a brighter future. Step into the wild world of learning with the Phoenix Zoo, where education comes alive!
Embark on a shared journey of discovery as you encounter fascinating animal species and the natural world.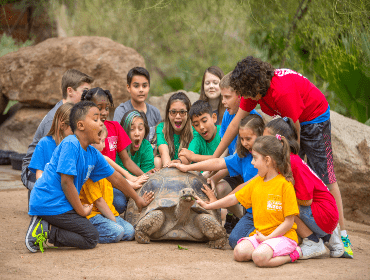 Whether it's Summer Camp Zoo, Winter Camp Zoo or Night Camp, the Phoenix Zoo has a camp for you!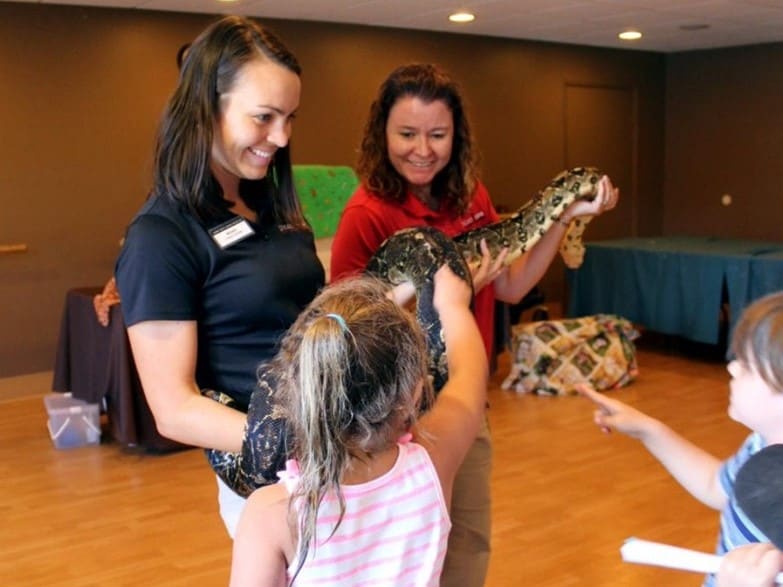 Let the Phoenix Zoo help you inspire your learners both online and on sight in your classroom!
We aim to inspire the next generation of conservationists and change-makers.
Our adult programs are sure to offer a rewarding experience for every adult learner.
A diverse group of individuals who are passionate about conservation of animals and their habitats.
Connecting people of various generations to the wonder of horses and horseback riding.
The Phoenix Zoo is one of the largest non-profit zoos in the U.S., caring for over 3,000 animals, with nearly 400 species represented, including many threatened/endangered species.