Springsnails, members of the genus Pyrgulopsis, are fully aquatic snails living in streams and seeps across much of the western United States. Springsnails are small species, with sizes ranging between 1.5 – 9 millimeters in length. Most springsnails live for approximately one year and will lay small eggs either seasonally or year-round depending on the species and climate.
Springsnails play an important role in the environment by controlling the growth of algae and helping maintain the water quality of their aquatic habitat, which many animals rely on for survival. They also help to recycle essential nutrients through the environment by consuming dead plants and other micro-biotic materials.
At the Phoenix Zoo, we currently work with two species of springsnails – the San Bernardino springsnail (Pyrgulopsis bernardina) and the Huachuca springsnail (Pyrgulopsis thompsoni). Found at only one site in Arizona and two in Sonora, Mexico, the San Bernardino springsnail is considered Threatened in the US and Endangered globally. The Huachuca springsnail, which inhabits roughly a couple dozen isolated springs in Arizona and Sonora, Mexico, is considered a "Species of Greatest Conservation Need" in Arizona and Near Threatened globally. The populations of all known springsnail species native to Arizona are in decline due to varying circumstances, including groundwater depletion, predation by invasive species such as crayfish, habitat destruction by elk and cattle, and the effects of wildfire on stream quality and flooding.
There are conservation efforts in place to help slow or reverse the factors contributing to the decline of springsnail species. Field conservation efforts include reducing woodland fuel loads to prevent wildfires, monitoring spring flows, improving spring habitats, controlling invasive crayfish species and non-native fish populations, as well as protecting habitats from cattle and elk by installing fencing to keep the animals from wallowing in the springsnails' habitats.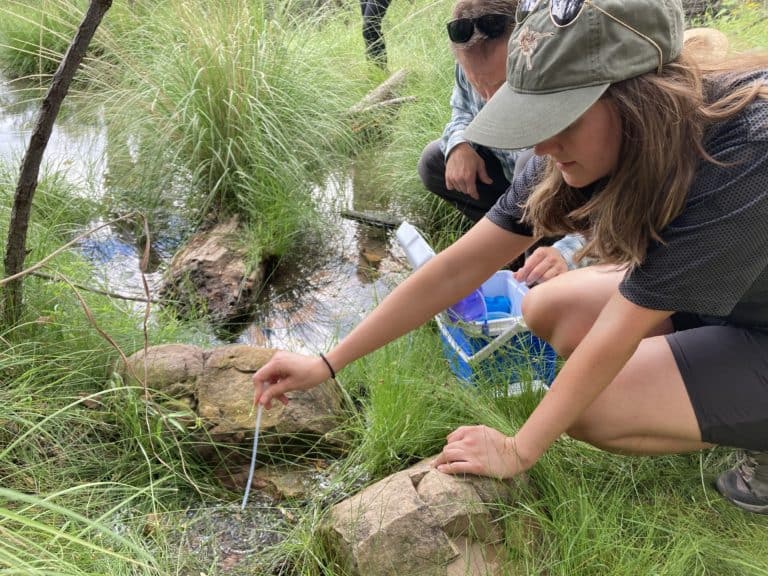 The Phoenix Zoo has worked with the Arizona Game & Fish Department and US Fish and Wildlife Service since 2008 to maintain springsnail populations at the Zoo. We have maintained a breeding population of Huachuca springsnails since 2018, growing the population from 200 to over 10,000 springsnails. With this large number of springsnails in our care, we have begun working with Arizona Game and Fish Department to reintroduce Huachuca snails to the wild, in areas with suitable habitat.
The care and propagation techniques we developed for Huachuca springsnails are also helping us with a similar effort for the more imperiled San Bernardino springsnail. Working with this species since 2021, we aim to build a population of these snails to serve as a backup for their wild counterparts and hopefully a source for population restoration in the future.