Welcome to the Phoenix Zoo Digital Safari!
We are committed to upholding our mission of providing experiences that inspire and motivate people to care for the natural world. In order to do this, stay close to our website and social channels for updates about our status as well as LIVE educational programming, virtual safaris and an abundance of cute photos and videos of animals, behind-the-scenes caretaking by our keepers, and in-depth stories of the Zoo and our amazing residents!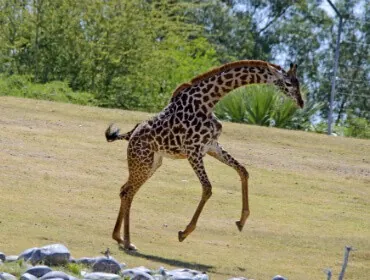 We're bringing the Zoo to you with behind-the-scenes keeper talks, live educational programming, trail walks and behavioral enrichment!
We have remarkable staff at the Phoenix Zoo with extensive animal knowledge. Visit our blog page for exclusive articles and content from the experts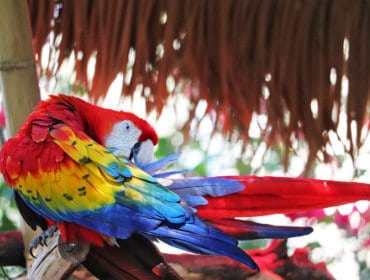 Check out our social media feeds every day (especially Instagram) for inspiring and stress-reducing animal photos! Have any requests? Let us know!
A resource to learn all about the animals who call the Phoenix Zoo home. Take quizzes, make crafts, play games and exercise like some of our animals!
Did you miss one of our Digital Safaris or behind-the-scenes videos? Don't worry! Check out the Digital Safari Round-Up for all of our exclusive content. Updated daily.
Join us for a wild and wonderful virtual celebration of children, animals and Hispanic culture!
¡Acompáñanos para un evento excitante, salvaje y virtual en celebración de los niños, los animales, y la cultura hispana!
Did you miss our digital celebration of Earth Day? Don't worry; we have you covered! Earth Day is an annual event celebrated around the world on April 22 to demonstrate support for environmental protection. Here at the Phoenix Zoo, even though we are currently closed, we celebrated the 50th anniversary of Earth Day digitally!
As a 501(c)3 nonprofit, the Phoenix Zoo relies on ticket sales, donations, annual memberships, fundraising events, philanthropic gifts and our community partners to support our mission of motivating and inspiring people to care for the natural world.
While we are closed to help stop the spread of novel coronavirus (COVID-19), our amazing keeper and veterinary staff are hard at work ensuring our animals get the care they need. Please consider donating to the Zoo's Relief Fund and help us keep our operations running smoothly while we remain closed during this time.
The Phoenix Zoo is one of the largest non-profit zoos in the U.S., caring for over 3,000 animals, with nearly 400 species represented, including many threatened/endangered species.