Many Zoo departments have a Wish List of items that they need to better meet the needs of our animals and guests. You can donate items directly from our Wish List or you can contact the Development department at 602.286.3800 x 7345 or nwilson@phoenixzoo.org to make a monetary donation for us to make the purchases. All donations are tax deductible as permitted by the law.
Fry's Community Rewards Program
The Zoo is proud to be part of the Fry's Community Rewards program and now you can help support the Zoo every time you shop at Fry's Food Stores. Find out how you can link your Fry's V.I.P Card today!
American Express
Members Give Program
You can now support the Phoenix Zoo by using your American Express® Card! Members Give Online allows you to make a donation using your American Express® Card or, if you are enrolled in the Membership Rewards® program.
Double your donation to the Zoo! Many companies offer matching gift programs to encourage employees to contribute to charitable organizations, and some even provide matching funds to support employee volunteer hours. Many of these programs match contributions dollar for dollar and some will even double or triple the amount of your gift! 
If your employer requires the Phoenix Zoo's Employer Identification Number (EIN)/Federal Tax Identification Number, please use 86-0174843.
Contact donations@phoenixzoo.org to get started.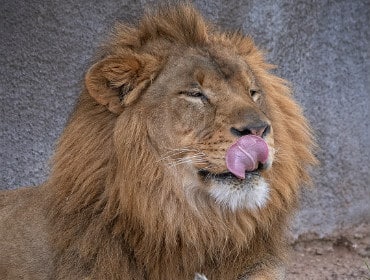 The Phoenix Zoo is one of the largest non-profit zoos in the U.S., caring for over 3,000 animals, with nearly 400 species represented, including many threatened/endangered species.