The Arizona Center for Nature Conservation is improving people's lives through interaction with nature, excelling in conservation, education, exhibition and recreation. As one of the largest non-profit zoos in the country, the Phoenix Zoo relies solely on the support of our guests, donors and sponsors. 
If you've ever wanted to express your appreciation for the Phoenix Zoo, a gift in your estate plan could be the perfect option for you. Whether you make a gift today or after your lifetime, you will help to provide experiences that inspire people and motivate them to care for the natural world. With a little planning today, your impact can be felt for generations to come.


The Phoenix Zoo offers many ways to celebrate your loved ones for any special occasion. These opportunities include glass tiles, engraved capstones, engraved bench plaques and more. Your gift will have the lasting impact of helping the Zoo accomplish its mission of advancing the stewardship and conservation of animals and their habitats.
Many Zoo departments have a Wish List of items that they need to better meet the needs of our animals and guests. You can donate items directly from our Wish List or you can contact the Development department at 602.286.3830 or nwilson@phoenixzoo.org to make a monetary donation for us to make the purchases. All donations are tax deductible as permitted by the law.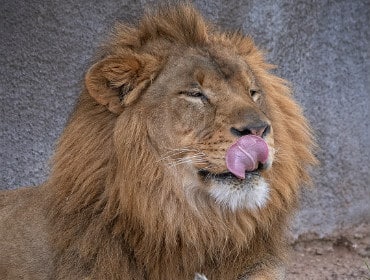 Members are committed to animal conservation, education and a secure financial future for the Zoo. In recognition of their support, Guardian Conservation Society members receive a number of exclusive benefits, including behind-the-scenes experiences with our animals and experts, private events and conservation updates.
The Zoo has provided the Valley community with more than 50 years of conservation, education and fun. As one of the largest non-profit zoos in the country, the Phoenix Zoo hosts more than 1.4 million guests each year and has a membership base of nearly 40,000. Zoo sponsorship builds brand awareness and loyalty, can increase your customer base and shows your commitment to non-profits and conservation.


Would you like to further your support of the world class Phoenix Zoo, while making friends and having fun? Join the dynamic Phoenix Zoo Auxiliary — proudly serving as the Zoo's oldest volunteer fundraising organization since 1961— a year before the Zoo opened in November 1962. Since its inception, the Auxiliary has contributed over $3 million in funding to various projects and continues its proud tradition of ongoing support of our Zoo in numerous ways.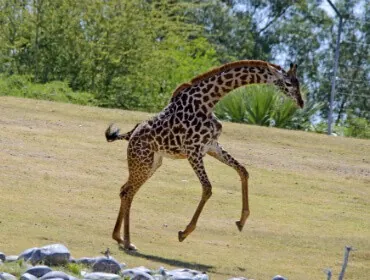 The Joyce Corrigan Animal Care Center, built in 1970, is open 365 days a year to serve the animals of the Phoenix Zoo. Here you'll find radiology, ultrasound, surgery, laboratory, treatment, examination areas and housing for species ranging from tiny reptiles to tigers! The vets and support staff at the Phoenix Zoo, one of the largest non-profit zoos in the United States, work hard every day to ensure the health of more than 3,000 animals, with nearly 400 species represented, including many threatened or endangered species.


One of the best ways to support the Phoenix Zoo and ensure its healthy financial future is by signing up for a recurring gift. Please sign up for a monthly automatic gift so you can help us care for the very special animals who call Phoenix Zoo home.
The Phoenix Zoo is one of the largest non-profit zoos in the U.S., caring for over 3,000 animals, with nearly 400 species represented, including many threatened/endangered species.